Raven.
Feb 14, 2014 19:10:22 GMT
Post by Spiede on Feb 14, 2014 19:10:22 GMT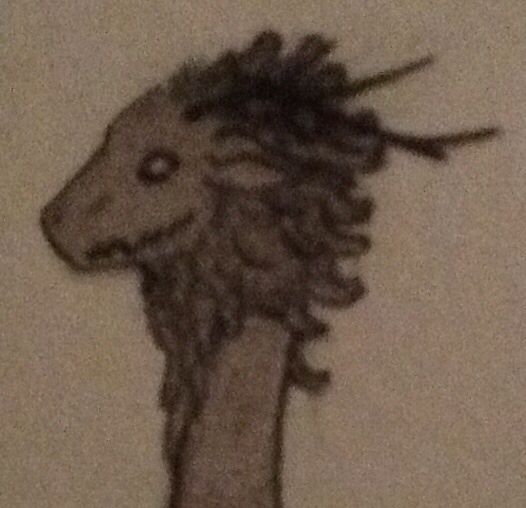 Raven.
AGE
hatchling.
Gender
female.
Parents
Eien x Icarus
Rider
none, yet.
personality
Socially Awkward. Dull Emotions. Curious. Patient.

Raven isn't a very social dragon by nature; most of the time she quite happily enjoys the company of her reanimated corpses. She gives them names and personas of their own when she's bored and lonely, but at some point the curious little beast will seek others for companionship. However, the youngster's communication skills are severely lacking. When she does try to speak to others her voice often carries a monotonous vibe, incorrectly portraying a certain level of disinterest. On top of that, being the daughter of death and darkness doesn't really hit the ear of others well. Many more times than not it causes those she approaches to turn the other way.

Even though she lacks interactions skills that does not dampen this youngling's curiosity. She is quite eager when given the chance to study someone or something. Though most of the time she prefers to observe rather than experience; rarely will she expose herself unless intensely tempted by whatever is present.

Patience is nearly endless within this elemental; she has no problem waiting years for a plan to bud into fruition. She is silent in her affairs and thinks deeply before acting. Sometimes too deeply to were she loses interest.

This young dragon's vocals are very similar to that of her mothers; eerie. A whispering echo clearly audible. Yet her voice does not hold a deep tone to it, instead it sounds very childlike. Almost holding a certain innocence within it. She also, like her mother, does not roar nor snarl, but instead has an array of bird-like sounds including - but not limited to- squawks, screeches, hissing and clicking with her powerful tongue.

*At this moment in time Raven is still very young, some of these traits of hers will develop over time, but for the most part she will act along these guidelines. Just much more child-like and wild.


Appearance

Once fully grown this slender she-dragon will reach the height of around eight in a half feet tall; consisting mostly of legs and neck. She is about four-ish feet of legs, one and a half-ish of torso and about three-ish of neck. For now she stands at a mere two and a half feet with her proportions holding an awkwardness to them; body needs to grow into said legs and neck. Clinging to her sleek build are tiny tight black scales that from afar look leather-like as her father's do. Running along her belly are large thicker plates; protecting her tender area like a deep purple shield.

The face of this creature is quite interesting indeed. Structurally it resembles that of the father, though not as sharp, but more feminine. Small bird fluff surrounds the female's face -from where the jawline ends, around the back of the ears, around the front of the antlers, to the forehead- along with small feathers strutting out from said fluff. The further these feathers get from the face the more they curve upwards slightly. These raven features taper about a foot and a half to two feet down the back and front of her neck; the sides end much sooner. When angered or startled these features will puff up and out.

Her antlers are much different then her mothers for they curve back and split into only three points. They are thinner then most, but are solid and strong.

The coloration of this beast does not vary much. Everything on her is a sleek black tone. The only exception is the deep purple plates that line her belly and even those are so dark in color that the only time their hue shows is when the light hits them just right. Even the dragon's eyes are void of any tint, but a small circular center that is the lightest of blues that it almost seems white. It glows faintly in the dark making the creature quite an eerie sight.

Raven doesn't possess the typical set of teeth as most beasts do. Along both sides of her snout are sharply pointed blade-like plates that blend seamlessly with her skin. The inside of her mouth holds hundreds of tiny razor teeth as well making for double penetration when used; a thick blue bird tongue sits between these tiny needles.

The wings of this creature are something of great beauty; reaching far and wide. Their structure is that of the dragon's father with a slight twist. The exterior is covered in a tough rubbery black hide, but closer toward the main wing bone protrudes various layers of large raven feathers. The interior is a smooth soft material coated in sleek black.

The tail of this dragon is quite long in comparison to her body, twice the length. It is quite thick where it begins, but tapers out to an almost whiplike weapon. From her rump grows the same fluff that surrounds her face. It transforms into small to medium-large feathers that extend about three feet down her tail. Creating a bird-like tail where the dragon one starts.

*As a hatchling her wings are very small and not of much use. They can flap about and she may be able to make it a foot or so in the air, but nothing major. Definitely no flying yet. Her antlers are also tiny; just little nubs that only poke out about two inches.



Other
When it comes to physical combat Raven still has some learning to do. The only thing that saves her while on solid ground is that gorgeous whip-tail of hers. On land she is awkward due to the weird behaviors she has picked up from the blackbirds, but in the sky she is a beast. She is able to preform complex aerial maneuvers; using her sleek and flexible build to their full advantages.

Due to Raven's slender, light, and bird-like qualities she possess' superb speed & agility while in the air. However, on land she is not as swift. She kind of hops around, but awkwardly since she walks on all fours. The youngster really has to stop watching the blackbirds. Sometimes others can even catch her attempting to strut on two legs.

Razor sharp black talons protrude from her smaller front paws and larger hind ones. The latter carries more danger to them then the former as her back limbs are much stronger physically and pack one hell of a kick.

Whip-like tail that she is learning to use quite gracefully; if used properly it can split flesh.

The dragon's bite is twice as deadly. The outer 'fangs' cause deep gashes and the inner teeth are that of a serrated blade; ripping flesh apart when pulled.

Raven's abilities mostly reflect that of her mothers. She is able to reanimate corpses, however, she can not bring back the souls of those creatures. The bodies of the dead can come in handy when you don't care to dirty your own... claws. The black dragon prefers to battle this way as the rotting corpses that she raises fair decently against foes. They can take quite a few physical hits thought they may fall apart in the process. However, these undead beings take great damage when struck by elemental attacks. Some even disintegrate on impact. The raising of bodies also takes a great toll on the user. Since Raven is unable to push the souls back into their bodies she has to use bits of her own. This causes her to weaken physically and when a reanimated body is destroyed it is like a punch to her heart.

Another power of hers is that she is able to sense the presence of the dead within the earth ( able to tell if there is a body buried ). Poison & disease immunity is another thing she inherited from Eien. They rarely affect her unless extremely potent, but even then neither could kill her. At most they'll cause some wooziness or headaches. Very minor effects.

As for her ability to breath fire, well, it is none existent. This is where her father's genes kick in. She is able to produce a very chilled breath from her lungs. Though it isn't able to cause very serious damage. This power is mainly used for scare tactics or causing minor frostbite.

Another power this elemental hybrid possess' for mainly kicks is the ability to manipulate shadows. She can move and change existing ones, but they are pretty useless. They cannot harm anyone or be pulled up from where they cling, just morphed into other shapes. Mostly the dragon just uses them to spook others. The power of fright can be quite useful at times.

Not only does this dragon have a physical likeness to birds, but she is also able to communicate with them. She is more fluent in raven speak, but is able to decipher other bird tongues.

*Since she is so young Raven can only use her whip-tail, tiny talons, and teeth as physical weapons. As for abilities she is able to sense bodies within a certain radius of herself, but has not yet learned how to raise them. She can breath frost, manipulate shadows and also speak with birds; mainly ravens and crows for now.



WRITER
spiede.
coded by electric of gangnam style