Post by 27th on Sept 14, 2015 4:36:28 GMT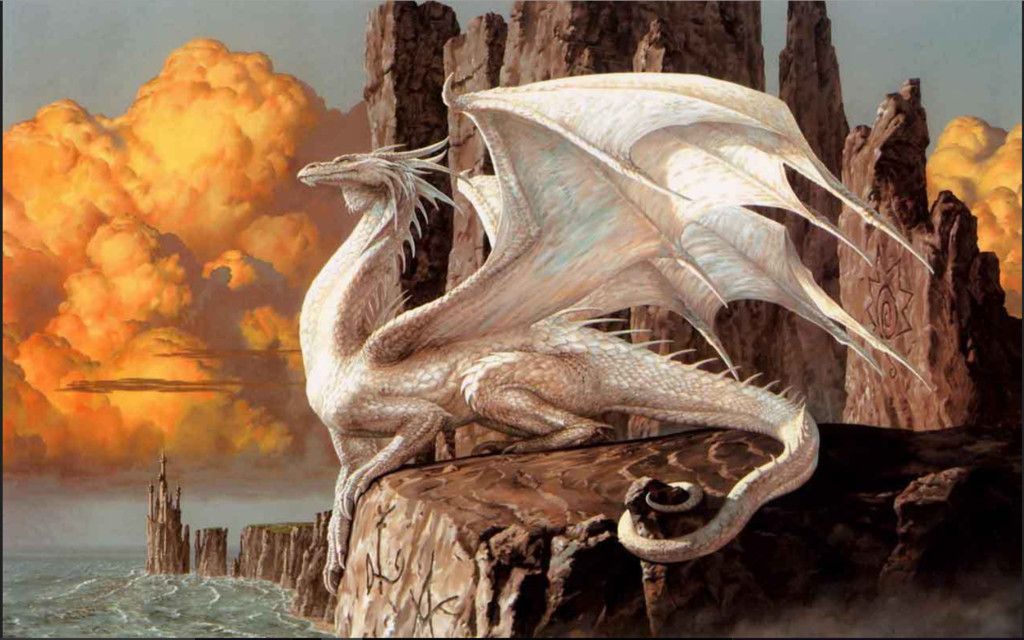 Name:
Eetu
Gender:
Male
Age:
250 years
Element:
Light
Appearance:
Eetu is a larger dragon standing around fifteen feet tall at the shoulder. He has elongated features that make him appear elegant, no matter how he is currently situated. His small, almost smooth scales are white but reflect light so that they appear almost silver at night or blue in the day. He is known for his speed and strength.
Personality:
Eetu is a serious, chivalric dragon. He believes strongly in loyalty and honor. While not eager to fight, at his size he is quite capable of such things. Then he is known for his speed and skill in battle, as well as his strategic turn of mind. He is capable of looking at a situation from many different angles all at once. He is rarely surprised by anything and often has something wise and insightful to say. He cares deeply for those around him, often feeling responsible for their welfare. While he cares deeply, it does not easily come across. At a glance, one would say that he was aloof and perhaps even cold but this impression is done unintentionally. Get to know Eetu and his light truly shines through.
History:
Eetu lived his life peacefully enough in the Light territory. Then his life was intersected with that of Selgar and his simple, easy life changed. He headed for the Ice territory for that is what one did when one's friend was in trouble. He managed to inspire and gather a small group of other dragons and he led them to find and rescue Selgar. Things went badly after that. Shortly after they arrived at the Ice territory, Eetu was separated from the rest. He almost died in the Ice territory but somehow made his way to the ocean, where a kindly Water creation gave him shelter and food. Once he regained his strength, he returned to the Light territory. Eetu now has an almost debilitating fear of the cold and can not face the idea of going back to the place of his near introduction to Death. Then, the Quake happened and he has been stuck in the Light territory, helping his fellow creations wherever and whenever he can though thoughts of his friends still tug at him.
Powers:
Eetu can make his body store light. He can make it glow to a blinding intensity, used to distract so that he can either attack or make a quick getaway.