Post by rivaxorus on Mar 2, 2015 6:23:25 GMT
▪ 21 ▪
▪ Male ▪
▪ Omnisexual ▪
Karalis ▪ dark/time
personality
Arcadius is a someone who doesn't see himself as special or interesting. He is just like everyone else, and tries to blend into the backdrop. Spending most of his time with his parents even at his age, there is only a slight adult mindset about him. Although, for those who take the time to get to know him he appreciates it and helps out whenever he can. He's smart even though he isn't aware of that fact, in many situation it can come in handy. Arcadius has always been a kind thinker, always trying to help people and make them feel better about themselves. Yet, having a blistering temper can sometimes throw others off, especially with his small size and usually calm and tender nature.
The man is laid back, kind, patient, all those things unless you press his buttons. Hurting those he's close to can easily set him off, cursing in greek, and often completely forgetting he knows english at all. Though, he isn't much of a fighter at the moment, he is clumsy and can barely handle a simple kitchen knife if he were to be given one. Yet, he has sharp eyes, and is very observant, making spying and gathering information his strong point. When in his cat form, he can fit into the smallest of places, and since some dragons are so huge, he can go unnoticed as long as he isn't crushed.
appearance
Arca is very small and fragile unlike most others of his kind. In fact being an elf is a total mystery to the man. Standing at a short five foot in height, and yet still retaining some dignity of being strong for his short size. His hair is a silky smooth black color, hanging just above his ears and remarkably his eyes change colors depending on mood. Normally they are a icy blue color, yet before shifting or when highly upset are a yellow gold color. His clothing is modern, and growing up in Greece he is fluent in the language but also knows English even if it's rusty and thick with an accent. Either way he tries his best to communicate with others.
His cat form is small, the smallest cat in the world. Since of his time in the human world stunting his growth even in his shifted form he is vulnerable. A gray kodkod, where when at their adult size are only the size of a small kitten regardless. Yet he retains his gold and sea blue eyes when within this form. But ultimately it's shifted into as a scared or stressed response.
history
Arc was born a reject by his people, a mix of the two subspecies, because of this his parents were deathly afraid for his wellbeing. Their society wasn't entirely close minded, but never before had it happened and his parents were afraid. They asked a dragon one of the most powerful beings to them to save him. This son of the elementals first instinct was to bring him to the human world. The only world that Arc was exposed to after a year of his birth, ultimately hindering his magic abilities. He was dropped off in the country of greece and adopted by two loving parents.
Arcadius knew that he was different, although he was never able to shift, his size and eye color always made him feel uneasy. He dreamed of going to the americas, studying hard in english and even their culture. Everyone around him was friendly as well, his parents took good care of him until recently because of their untimely death. It it unknown why or how they died but that was when Arca met Karalis who actually stumbled upon him. Arca was dumbstruck and not sure what to do when the young son took him to the dragon world.
When he arrived there, the magical energy inside of him due to the distress was released. He shifted for the first time, panicked and grief stricken, but Karalis was there to guide him no matter how childish the dragon could be. After finally being able to calm him down, Karalis asked him to stay and live with him, maybe one day he would find out more about his real people. Arca accepted, and now lives with Karalis as his rider.
Weapons
N/A Arca doesn't even know how to work a bow, he depends on Karalis for food.
Other
He's fluent in Greek, but also has english speaking qualities, though he may mix the two when upset.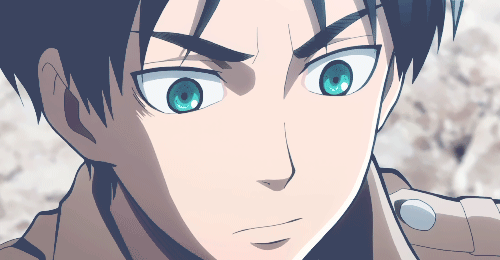 played by: Rivaxorus ▪ face claim: Eren Yaeger from Attack on titan