Post by Samantha on Dec 10, 2013 2:49:26 GMT
NOTE:
I will not be accepting applications for any more children of Time at present.
▪ Time ▪
▪ Female ▪
▪ Ah. doo. tain ▪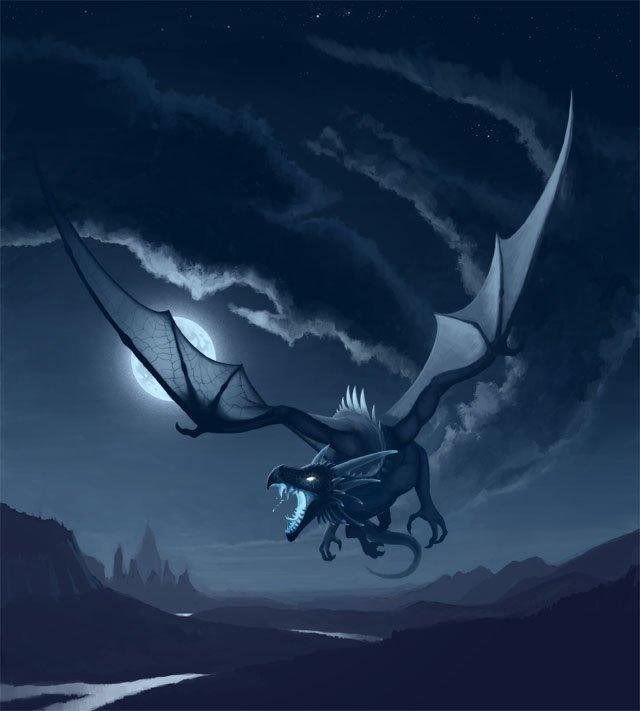 Personality:
Adutaine has a strong will and a sharp, analytical mind. She is an extremely difficult being to reason with, or to change the opinions of; but over time she has grown to respect the ideas of her fellow Elementals. Though the years have softened Adutaine's once formidable temper, allowing her to wear the mask of coldness that she now assumes so often, she is still capable of great passion and fire when pushed too far.
Adutaine is very, very opinionated. She takes great pride in her skill at judging a person or situation, and will often stubbornly maintain her position even when it seems to become clear that she is wrong. In fact, she has an ability of sorts to talk herself into believing that she is right, which is strange for one of such a logical, searching mind. Her desire to convince others of her opinions will often result in her using threats and manipulation, and occasionally actual, physical violence. Although the latter form of persuasion has been used far more scarcely in recent years.
Due in no small part to her skeptical nature and unwillingness to admit when she is wrong, Adutaine doesn't connect with others as some do. Even her Riders are not typically close to her. This doesn't usually bother her, though, as she prefers to analyse a new acquaintance- scrutinise and question- until she feels that she has a better understanding of its nature. Those whom she has known for longer, and who are "understood" by her, are usually treated with the neutral coldness that she employs so well. But an advantage of her skill with psychology is that others can turn to her for advice if they believe that another may be becoming a danger.
As may already be apparent by the mention of her analytical mind; Adutaine loves puzzles. Anagrams, patterns...if it exists, she will attempt to solve it. But the longer it takes to solve one, the more irritable and agitated she will become. This may be reflected after a while in her normally cold outward appearance. Eventually she will move on to other puzzles, but the ones she failed to solve will always remain at the back of her mind. So it may take her years, but usually an answer will occur to her.
Her obsession with this sort of thing can, at times, bring her sanity into question. At her worst, Adutaine has been known to remain inside her cave talking to herself, trying to find an answer to a puzzle; and seemingly oblivious to those around her, including her Rider. But Adutaine is strong, as anyone who has known her for any great time could tell you. Eventually, her mind may break for good. But for now, she is too strong.
When she is in her normal state of mind, Adutaine has a surprising sense of nobility. She sees it as her duty to help the weak and downtrodden (so long as they are "good" creatures, of course), and has an especial soft spot for the "innocent, virtuous maidens" who find themselves in peril. However, while Adutaine will gladly come to the aid of creatures who fit these descriptions, those who have angered her or whom she sees as "bad" will generally be, quite coldly, ignored. Some might see her as idealistic, as she would also like to see a world free of evil and war. Although, in that case, she would also want to be the supreme ruler over all dragons, as she believes that she would be the wisest and most suitable leader.
As has been briefly touched upon, the relationship she has with her Rider is not particularly strong. In past, Adutaine's Riders have been known to "mysteriously disappear" during their time of service. She seems to be more careful with them as of late, but only time will truly tell whether or not more incidents will occur.
Usually Adutaine chooses human Riders, as they fascinate her. They are so fragile and vulnerable, possessing none of the natural magic of elves; and yet most live life without being in constant fear. Also, like her, humans exhibit a desire to know how they came into being. Yes, this is another puzzle that Adutaine wishes to solve: that of her existence.
So, to sum her up as simply as possible; Adutaine is a willful dragoness with an analytical mind, strong opinions, and a certain amount of nobility. She is capable of passion when pushed too far, and has a strong sense of right and wrong. Fundamentally, and definitely in relation to her own beliefs, she is good.
Physical Appearance:
Adutaine's scales appear dark grey at a glance. If you were to hold one up to the light,though, you would see multiple rings of varying shades of grey which, when viewed as a whole, appear the deep blue-grey of billowing storm clouds. Because of these multiple layers, her scales are thick and offer good protection from teeth and claws. They are also, like the scales of many dragons, fire resistant.However, they are quite heavy, which restricts her flight and general speed to a certain degree.
Time's wings are large, to support her body in flight. Only the supporting structures are the usual deep grey of her main scales: for the main part, her wings are covered in thin, almost translucent scales, a bit like those of a fish. When light shines on these, it is possible to see the network of veins which criss-cross each of Adutaine's wings. These wings are probably the most vulnerable physical feature of Adutaine, and have been exploited in past- they are covered even now in small scars. However, the foremost point of each wing is fitted with a hooked spike, the same colour as her scales, which can cause considerable damage to an opponent when used effectively.
Along Adutaine's back, from the back of her head to the tip of her tail, is a long ridge of triangular spines. These are very sharp. Like the horns arranged in a sort of frill around the back of her skull, these spines are bone white. Her teeth, which are only a little less white from years of eating raw prey; are long, curved, and sharp. Woe betide the one who angers Adutaine, and receives the full force of her agonising bite!
Adutaine has three fingers on each of her paws, and each finger is tipped with a sharp, viciously curved claw. There are no middle joints in these fingers, which means that their movement is limited. However, she is still fully capable of seizing a wrist or crushing a skull.
Because of her size, there are many dragons out there whose skulls could be crushed in her hands or jaws. Adutaine is over four metres high at the shoulder, and twenty from the base of her neck to the tip of her tail. The tail alone is about eleven metres long.
Her eyes are pale grey, flecked with patches of a darker shade. They are small, set into the forehead behind her powerful jaws; but they are sharp and allow Adutaine to see a great distance (though the sandstorms frequenting her home territory often make this irrelevant).
History:
Adutaine's past, like that of all Elementals, is incomprehensibly long and full of good events as well as bad. Of course, unlike most Elementals, she can relive it as often as she chooses.
She came into existence along with the others when existence began. However, when she re-visited this point in time at a later date, she couldn't find out how exactly it was that they came to be, which frustrated her. Perhaps someday, she will go back and try again.
As is befitting her nature, Adutaine has no permanent mate. Yes, she does have children from past experiences; but she has as little real love for them as she had for their fathers. A certain maternal instinct, maybe, but little beyond that. Such is the coldness of this creature.
As well as her children, of course, Adutaine has those children in a more metaphorical sense, that only Elementals can possess: Creations. She has many. At first, when she was a younger creature, she Created them for the novelty of having creatures loyal to her and for the chance to learn of their natures. Later, they were Created for the chance to analyse their natures, though also sometimes for the sake of strengthening the Time territory's defences. Today, there are over thirty living Creations attributed to Adutaine's power. But there was a time when there were hundreds, and the Time territory's enmity was something to dread. However, Adutaine quickly learned the dangers of having so many: not all of them will be loyal to you, even under ordinary circumstances. A significantly sized group tried to overthrow her and, while she did manage to defeat them, Adutaine will not make that same mistake again.
Although Adutaine usually chooses human Riders her previous one, Aiden, had both human and elven blood. She chose him because this very fact intrigued her but, after working with him for several years, Adutaine began to tire of him in this respect. Ultimately she grew tired of him, and was disappointed by his lack of physical strength, and they parted ways.
Fighting Weapons:
She is master of her body, and can use almost anything as a weapon. Her teeth and claws, sharp as they are, are good for piercing; while her jaws and paws can be used for crushing. Her tail can be used as a whip, and her horns for ramming an opponent. If she were attacked from behind she could, if it was the response she chose, fling herself backwards and cause considerable damage with the spines on her back (although the force of her bulk coming down on top of you would probably cause considerable damage in itself). These spines also help to ward off attacks from above, which is a helpful advantage.
The spike on the foremost tip of each wing can wound, while the wings themselves can be used to fend off others to give her room to maneuver, at the risk of being damaged in the process. Predictably, then; she rarely uses her wings in this way. More often, she will use other parts of her body to keep an opponent at bay- her hard scales are not easily broken and, when pressed against a softer bodied dragon from the right angle, are likely to cause damage in themselves.
Like most dragons, Adutaine has the ability to breathe fire. Her fire, however, shines with a ghostly white glow. Despite this, it is still a little hotter than the regular fire humans keep to warm themselves with. Many dragons are fireproof, some more so than others. To those who aren't, Adutaine's fiery breath can seem her most fearsome weapon.
The above weapons are not unique to Adutaine. Many other dragons have horns, or spines, or fire breath. But there is a weapon that is hers alone, and which no other Elemental or Creation can reproduce: her power over Time. Adutaine can go to any point in history when she so desires, which comes in useful in battle if she needs to escape (or desires to try something a little more nasty- e.g; to attempt to destroy an opponent in their youth). However, the future is not so open to her- she can see vague glimpses, little more than dreams, of what may happen; but the future is always subject to change, and very little that she sees there can be relied upon. Needless to say, she can not escape to the future in battle nor access it in any more concrete way.
As for the present: she can freeze time. When this happens, Adutaine and anyone she decides to extend her power to will be the only ones moving, in a place where a single second stretches into infinity. However, those who are "moving" will not be able to touch those who are "frozen", nor any trees, rocks, or anything that inhabits that frozen world. They will be isolated, which is useful in battle if Adutaine decides she would rather take her enemies on one at a time and leave the rest out of the equation. She has also been known to use this ability during Gatherings, to discuss events with her Rider or another individual in private (or even to give herself time to think, if she believes that the others are acting too quickly).