Post by Twilight on Aug 4, 2014 6:28:27 GMT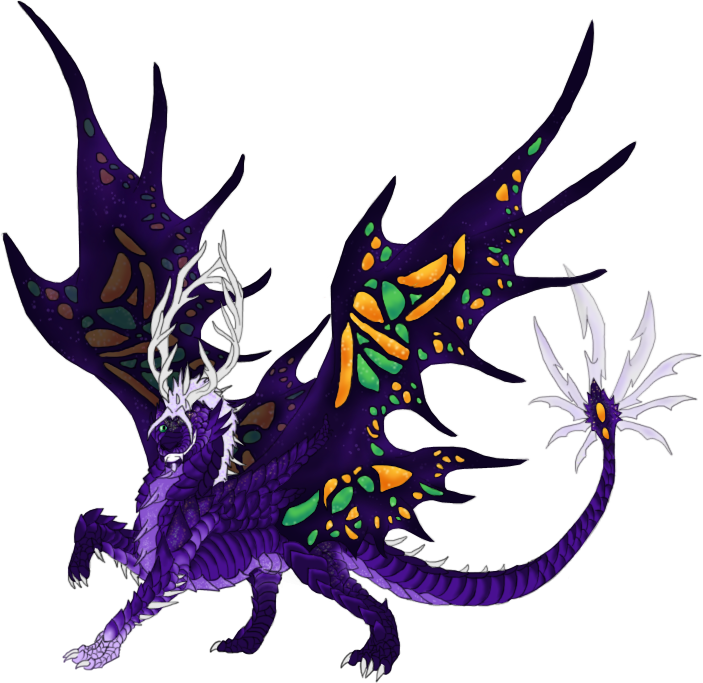 Name }-
Kession of the Mirage
Nickname }-
Kess, Mir, Master of Illusion, Master of Fabulous!
Age }-
Fifty Year
Gender }-
Male
Sexuality }-
Homosexual
Rider }--
None.
Alignment }-
Chaotic Neutral
Rank }-
Son, Lesser Elemental
Element }-
Light
Abilities }-
Being a lesser elemental, Kession is incredibly skilled in manipulating his light magic, though it is primarily focused within the realm of mirages, hence his title 'of the Mirage.' By practicing for many long years, Kession has learned how to make his phantasms incredibly life like and, if they are of living things, he can make them move and behave as the original would. Especially himself, and he is known for duplicating himself several times on a battle field or to escape his legions of fans. Or to just admire himself when he is not around something reflective.

Kession's illusions have the ability to act independently from each other, and do completely different actions individually if Kession wills it. They can also become solid enough in places, such as teeth or claws, to harm others when in battle, though the wounds manifest themselves as intense burns, like one would get from focusing the sun's light on specific points. Not quite as intense as burns from a true fire dragon but more then enough to cause pain, especially if it comes from all his duplicated selves at once.

Even if his illusions are not focused enough to cause harm, if others think they are real then they will feel threatened by them. This could easily lead to them fleeing from a battle, becoming disoriented when their attacks go through the unsubstantial illusions, or running into the real Kession and his very real weapons, believing him an illusion.

Though most of his skill is in creating illusions, Kession can also make lights of different colors appear seemingly from no where, or from the colorful patches on his wings. When in a dark area, his scales and wings can give off light for him to see by, so Kession is only ever in total darkness when he wants to be.

He can sustain differing numbers of illusions at a time, depending on their size and complexity. For complex living objects like humans, elves, and dragons, he can only sustain six. Of course, this is limited by the fact he can only create illusions of things or creatures that he has seen before. He tried once to make something appear completely from imagination alone, but it only came out blurry and transparent, fading the moment it was touched.

He can also make a "glamour" that lays over another object, living or otherwise, and makes them look like something else. Such as himself and his twin sister looking like common birds or animals while flying between territories. It takes a dragon of exceptional talent to see through his illusions.

Appearance }-
Kession is a truly magnificent specimen of lesser elemental dragons, taking after his Elemental parents with great pride. To the extent that it is not uncommon to find him preening and cleaning himself like a bird before going out to allow any sentient life form to bask in his glory.

Kession stands six and a half feet at the shoulders, the same as his father, who seems to stand taller by virtue of having a more lithe build then his son.

This handsome dragon's body is covered in scales that vary greatly in size and shape. Like the armor on a mythical knight, his scales are large and plated smoothly over one another with sharp edged where not much movement is not needed. However, at his joints and areas that he would need quick maneuverability, the scales are more like that of a koi fish, small and round, able to bend in upon each other and stretch without difficulties. They all are polished to a shine by his constant grooming and thoughts of his own self image.

His scales seem made of precious amethyst and tanzanite, the shades varying from pale to dark purple. Flowing over his shoulders, hips, and at the end of his tail are the only variation from this scheme on his body, where flecks of orange and green can be seen speckled through the purple.

Kession's tail ends in a series of nine blades, able to fold in alongside each other to appear liked a single blade instead. Both while spread out and folded up, these tail blades are both deadly and beautiful, looking ornate and more lovely then any elvish sword. In the center, there are two orbs that, much like his father's scales, have the distinct habit of changing color between yellow orange and silvery white, depending on the time of day. On a particularly sunny day, it can be quite blinding yellow, and then be black as coal during the night of the new moon.

His pale lavender mane is far softer then any human hair, more akin to the soft fur of a young rabbit, starting at the crown of his head and trailing down to just between his wing shoulders. Occasionally he will have gems woven into it as well. Just beneath his lip is a scale that is the same color as his mane, which gives the appearance of a soul patch, though it's not hair. Along his spine to the midpoint of his tail are evenly spaced silver spines that are able to move at Kession's will. Similar spikes are located along the outside of his forelegs. His antlers are also silver, slightly paler and more metallic then his spines.

Wings are the true glory of this dragon, decorated with a pattern similar to a monarch butterfly, and colored with fire opal orange and peridot greens against near black purple wing sails. They are less impressive on the topside of the wings, but underneath it is as beautiful of sun shining through stained glass, even sparkling at times.

Personality }-
The first thing anyone notices about Kession is his incalculable vanity and attention to his own self appearance. Since the day he and his twin hatched, he has seen himself as the absolute peak of perfection in all things: color, build, and abilities. Of course he could never quite get the full range of abilities known to be possessed by the Elementals, but that thought does not often cross his mind, since true elementals are rare and the only ones he sees regularly are his own parents.

On a typical day, Kession enjoys nothing more then to be surrounded by admirers, no matter their species, element, or gender. If you groom his ego enough, then you are almost always going to see the charming side to this dragon. While he can be charming and extremely flirtatious, Kession is not known to get serious with the ladies. He is gay, and while he enjoys having females fawn over and praise him, he will ultimately find some excuse to leave them behind once he grows bored.

If he cannot get away with his illusions or wits, he is not above using Prism to distract them or bluntly telling that a relationship cannot work. Coming out and saying he is gay is usually a last resort however, because with the other options, he can keep going back to the same females to be pampered as a potential lover they want to impress.

While Kession is primarily harmless with his self centered behavior, his limitless pride and vanity also means that he can become jealous and envious. He will happily sit and allow others to see his gemstone-like form, but the moment their eyes fall on another with more admiration then he is receiving, Kession gets jealous and ill-tempered. If not kept in check, this behavior can escalate to an almost frightening degree, but fortunately his twin sister is generally within reach to calm and talk him out of doing something foolish.

Apart from his completely self centered demeanor, Kession is extremely loyal to those he is close to, such as his family and particularly Prism. He always tries to make her see the magnificence she has inside her, though she rarely notices it on her own. They strike an interesting balance where they are happiest and most even tempered when together.

He is also especially fond of his parents, unable to decide which he loves more between the two of them. He knows his mother is to thank for his magnificent looks, but his father gave him the power over light magic. Kession has always treated them with the respect due to them, but is not above playing the occasional prank on them or their riders if he thinks he can get away with it.

It is rare to see Kession share anything he sees as valuable or precious for one reason or another. More often then not, his greed is to strong to let go of his precious possessions. Anything he likes, Kession will hoard in his home like a mythical dragon would collect and protect mountains of gold. It is actually quite fitting to compare him to those myths, as his collection is primarily made of shiny metals or sparkling gems. With the exception of the feathered boas his mother brings him.

Lineage }-
Mother }-- Ysera [Earth]
Father }-- Tivialous [Light]
Full Siblings }--
Half Siblings }--
Roleplay Sample }-
From PM rp with Samantha and Prism.
Kession was still in the process of waking up when his sister started her colored light show, but he still managed a smile at how nice it looked. He didn't particularly mind the sunrise, but he much preferred when it set and the skies would turn red and orange to compliment the golden sun. As well as the following darkness allowing him to shine even more brightly, like a star of magnificence.

The purple dragon yawned widely, stretching his wings out and his paws up toward the sky, since he had managed to roll onto his back during his sleep. He always did have a habit of moving around in his sleep, once he could have sworn he went flying while completely asleep from how much his wings ached the next morning and the fact he was sleeping several feet from his nest. "I wouldn't put it past them either, its like they expect us to wait in the nest like good, day old hatchlings. But I guess I can't blame them, its not like we ever go anywhere fun anymore," he sighed and shook his whole body before moving over to his twin and sitting beside her.

Looking out toward the sun in the east, his pupils retracting to slits against the light, he muttered, "Maybe we should go find them, give them a surprise." He then smiled even wider, "Catch a few fish and dump them on father's head, maybe, or his rider's," The light dragon laughed at the thought of their father's face if they buried him or Tam in fish from above. It would make him feel less bored for sure. Maybe even lighten their father's mood if it didn't make his stress boil into a rare show of anger.